Wrangler Cabin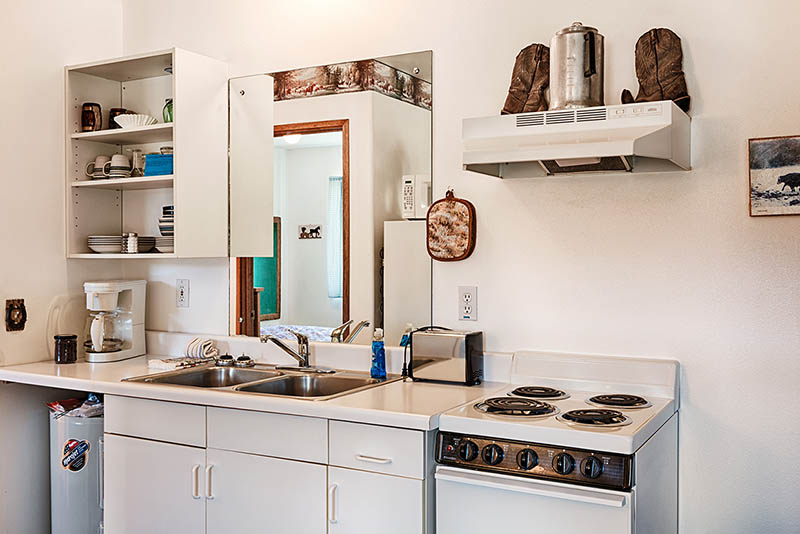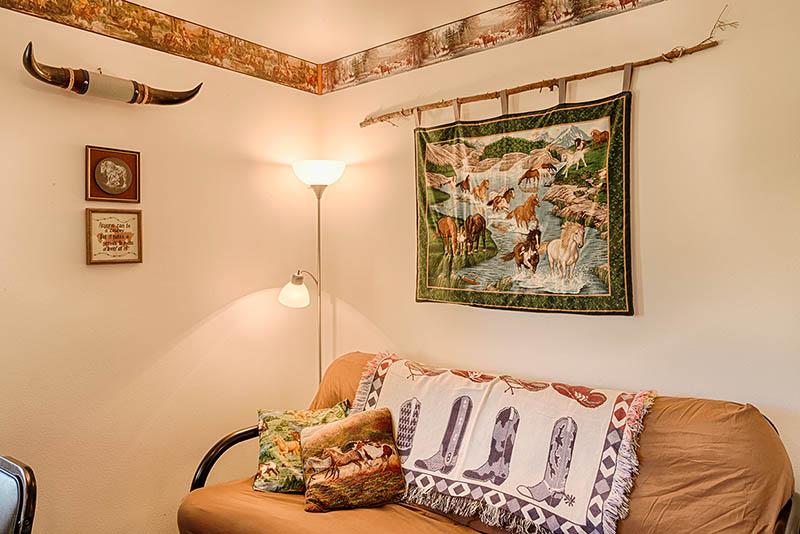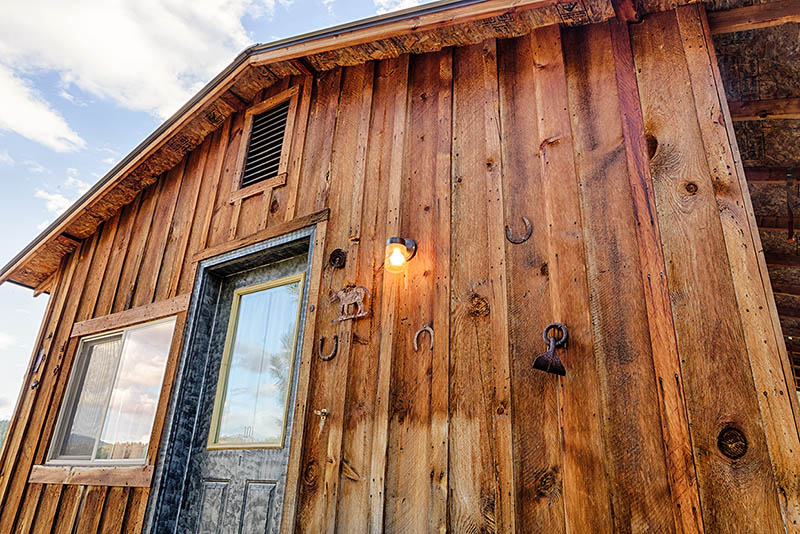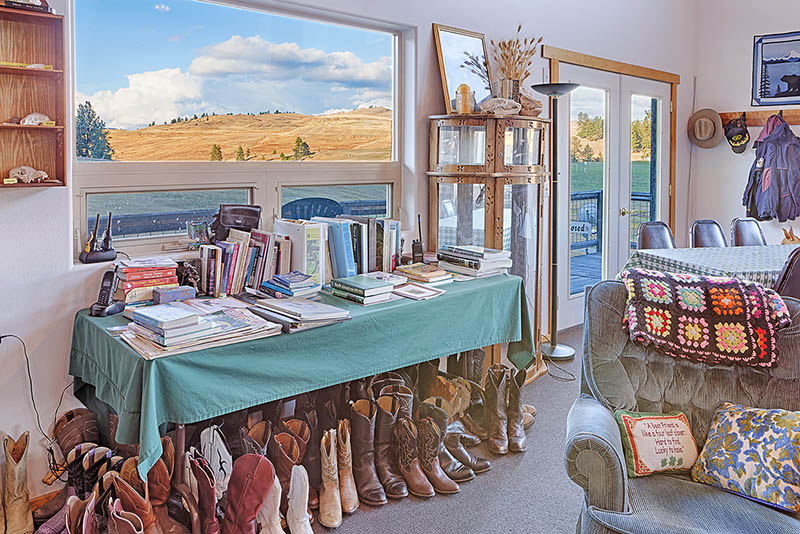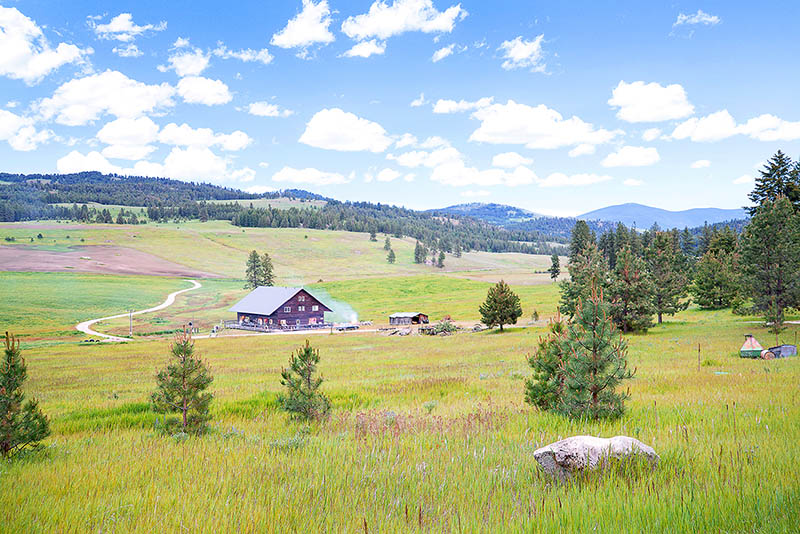 The wild, wild, west as America is also known as – Cowboys and horse lovers this one's for you!
Eden Valley is full of hard working ranching and those wild horse rodeos too. For over a century, wranglers have lived a full life of farming, herding and working hard.
Preserving this part of history is our main motto so what better way to do that then to name and decorate one of our cabins after the wrangler work?
Grab your cowboy hat and visit us – if you're a true wrangler you'll fit right in. If you aspire to be then let the highlands show you the lifestyle.
Wrangler Cabin
The Wrangler Cabin's outside boards were hand crafted from dead pine trees that grew right on the mountain. A one-man sawmill was used to create this with passion for preserving history.
The cabin is equipped with a queen sized bed and a pull out couch that opens into a double sized bed. Although we're a cozy cabin, you may have up to 4 people for your stay.
Most cabins can't fit a kitchen, but ours have just that. With a stovetop, sink, microwave and a refrigerator the Frontier cabin has everything you'll need to whip up any and every meal you'll want during your stay with us.
The best part about this cabin is our beautiful lopi wood burning stove that has glass doors to view the fire. Use it to stay warm after a day of exploring, it'll give you and your guests that true cabin feel.
About the Ranch
We are a green resort, meaning we follow the "Reduce, Reuse, and Recycle" motto. As our ranch is based upon living many years ago, we want to preserve the land and the wildlife that's surrounding.
The ranch has a basketball court and sandbox for the kids to enjoy. Because we're out on in the valley, we don't have great cellular service but we do have great WiFi for those of you who can't live without it!
If you love animals as much as we do, you'll be sure to bring them too. We are a dog friendly ranch, we know they'll love the wide open valleys/pastures as much as we do.
Have a horse or two? Bring them to the horse hotel so they can enjoy the trails and pastures too.
If you're into fishing too then bring your bait and poles, we are nearby to many fishing lakes! They provide the opportunity to fish for the greatest catch.
Eden Valley WebCam
Click here to see our year round web cam. (stunning!)
About Oroville of Okanogan
When booking any of our cozy little cabins just outside of Oroville, you'll have access to gorgeous scenic views and the opportunity to explore the nearby historic towns.
Located 5 miles south of the Canadian border, you and your family/friends will be surrounded by breathtaking pastures and valleys that lay between the forested mountains with increidble granite features.
Whether it be Summer or Winter, you'll be able to explore the public lands and trails as well as the local towns and local ghost towns. There are trail heads that you might hike or ride your bike on. At night, sit around the fire pit and gaze at the stars. If you're from the city, you'll be sure to appreciate the glistening stars among the dark sky without the light pollution.
The nearby lakes offer water sport opportunities as well as amazing fishing experiences to be had. Go a few miles more and you'll have access to great skiing, sledding and snowmobiling during the colder months.
Okanogan Country is full of opportunity to explore the wildlife, plant life and even bird life that exists here. Go fishing nearby and grill it over the fire pit for dinner or utilize our Coleman BBQ's.
Have a shopper in the family? We don't have big malls or fancy shops but, the local towns has great thrift and antique stores that are full of good finds to take home with you to remember your trip here.
The Goldener Promise
Here at the Eden Valley Ranch, we vow to make booking with us simple and exciting. We know that booking a rental property cabin for your vacation can be unfamiliar territory for some, while others know their way around it. Because we know this, we ensure that each of our properties are up to high quality standards.
We do our absolute best to provide support to our guests when booking.
We are available to assist you every day of the year if you have any questions or concerns before, during or after your visit to our home. We have onsite property management that are available 24/7 for anything concerning that may arise.
Larger Groups Allowed
Handicapped Accessible Home
Pet Friendly Property
Ski Area
Starry Starry Nights
Dark Sky Association
Remote Accommodations
Family Friendly
Wheelchair Accessible
Resort Hot Tub
Birding
Resort Fire Pit
Bird Flyways
Historical Tours
Wildlife Tours
High Speed Wireless Internet
Mountain Biking Trails
Horseback Riding
Wildlife Viewing
Name: Wrangler Cabin
Status: Active
Type: Cabin
Country: United States
State: Washington State
Destination: Okanogan Valley
Location: Oroville
Ranch: Eden Valley Guest Ranch
View: Full Territorial View
Internet: Yes
Floors: 1
Entrance Floor: 1
Bedrooms: 1
Beds: QC
Bunks: No
Baths: 1
Normal Occupancy: 3
Sleeps: 3
Max Occupancy: 4
Parking: 2
Pets: Dogs
Checkin: 04:00 pm or later
Checkout: 11:00 am or earlier
Website: EdenValleyGuests.com
Manager: Eden Valley
BED CODES: K=King, Q=Queen, F=Full, T=Twin, C=Futon Couch, M=Mattress, A=Air Mattress, L=Sleeper, S=Sofa, U=Trundle Bed, D=Day Bed
Preserving this part of history is our main motto so what better way to do that then to name and decorate one of our cabins after the wrangler work?
Property
Full Bathroom Unit
Queen Bed Unit
Child Friendly Unit
CO2 Detector(s) Unit
Larger Groups Allowed Complex
Full Kitchen Unit
Living Room - Including Sofa, Led/TV, etc… Unit
Single Car Parking Unit
Smoke detector Unit
No Smoking Unit
Wood stove Unit
No Telephone In Unit Unit
Minimum Rental Age is 25 Unit
Long Term Rentals Welcome Unit
Hairdryer Unit
Boat Trailer Parking Complex
Handicapped Accessible Home Unit
Wood Fireplace (Seasonal) Unit
Multiple Car Parking Unit
Pet Friendly Property Unit
Events Allowed Complex
Patio Lounge Chairs Unit
Forced Air Electric Heating Unit
Smoke detector(s) Unit
Setting
Ski Area Area, 10 to 15 Miles
Mountain Area Area
Mountain Resort Complex
Rural Area Complex
Ski Resort Area, 10 to 15 Miles
View
Full Mountain View Unit
Dark Sky Association Complex
Full Forest View Unit
Full Resort View Complex
Starry Starry Nights Unit
Kitchen
Dining Area Unit
Refrigerator Unit
Electric Stove Unit
Toaster Unit
Paper Towels Unit
Gas Barbecue Unit
Coffeemaker Unit
Cooking Wares Unit
Glassware Unit
Flatware Unit
Oven Unit
All Sundries Provided Unit
Plateware Unit
Pots & Pans Unit
Cooking Range Unit
Refrigerator - Freezer Unit
Microwave Oven Unit
Bath
Basic Soaps Unit
Disabled Access Bathroom Unit
Cleaning
Daily Cleaning Available Unit
Cleaning at Departure Unit
Iron & Board Complex
All Linens Provided Unit
Convenience
Catholic Church Area, 10 to 15 Miles
Evangelical Church Area
LDS Church Area
Protestant Church Area
Remote Accommodations Complex
Telephone in Building Lobby Complex
Unreliable Mobile Phone Coverage Unit
On Site Manager Complex
Pharmacy Area, 10 to 15 Miles
Family Friendly Unit
Self Service Accommodations Unit
Post Office Area, 8 Miles
Coin Operated Clothes Dryers Complex
Coin Operated Clothes Washer Complex
Wheelchair Accessible Unit
Wheelchair Inaccessible Complex
RV Parking Complex
Rustic Accomodations Complex
Ramp for Disabled Access Unit
Internet in Some Units Unit
Free Parking Complex
Services
Coffee Shop Area, 10 to 15 Miles
Full Service Restaurants Area, 10 to 15 Miles
Hospital Area, 10 to 15 Miles
Medical Clinic Area, 10 to 15 Miles
Shops Area, 10 to 15 Miles
English Speaking Staff Complex
Convenience Store Area, 10 to 15 Miles
Grocery Store Area
Small Plane Airport Area, 10 to 15 Miles
24 Hour Assistance Complex
ATM Machine Area, 10 to 15 Miles
Banking Area, 10 to 15 Miles
Holiday Decorations Complex
Front Desk open business hours Complex
Entertainment
Casino Gambling Area, 50 Miles or more
Rental Video Library Complex
Walking Tours Complex
Piano Complex
Playground Complex
Game Room Complex
Resort Hot Tub Complex
Recreation Room Complex
Attractions Area
Moive Theatres Area, 10 to 15 Miles
Pool Table Complex
Board Games Complex
Book Library Complex
Free Video Library Complex
Activity
Antique Stores Area, 10 to 15 Miles
Boat Tours Area
Sleigh Rides Complex
Sledding Area Area, 10 to 15 Miles
Kayak Rentals Area, 10 to 15 Miles
Wood & Kindling Unit
Bird Flyways Area
Rental Bikes Area, 10 to 15 Miles
Power Boat Rentals Area, 10 to 15 Miles
Row Boat Rentals Area, 10 to 15 Miles
Snow Shoeing Area, 10 to 15 Miles
Wildlife Tours Complex
Historical Tours Neighborhood, 10 to 15 Miles
Big Game Hunting Area, 5 Miles
Bird Hunting Area
Birding Area
Hiking Trails Area
Charter Fishing Area
Resort Fire Pit Complex
Business
Cable Internet Complex
Telephone Unit
High Speed Wireless Internet Complex
Sports
Lake Swimming Area, 5 Miles
Snowmobile Trails Area, 10 to 15 Miles
Bowling Alley Area, 10 to 15 Miles
Basketball Court Complex
Snowboarding Area, 10 to 15 Miles
Cross Country Skiing Area, 10 to 15 Miles
Water Skiing Area, 8 Miles
Whitewater Rafting Area, 10 to 15 Miles
Hiking Area, 10 to 15 Miles
Horse Shoes Complex
Horseback Riding Complex
Mountain Biking Trails Area
ATV's allowed on the property Area
Freshwater Fishing Area, 8 Miles
Snowmobiles Allowed at Unit Area
Motorcyles allowed at Property Complex
Downhill Skiing Area, 10 to 15 Miles
Running Trails Complex
Attraction
Historical Sites Neighborhood, 2 Miles
Museums Neighborhood, 2 Miles
Tavern Area, 10 to 15 Miles
Wildlife Viewing Unit
Historical Area Neighborhood, 2 Miles
Scenic Driving Area
Farm Stores Area, 5 Miles
Churches Area
Movie Theatre Area, 8 Miles
Wineries Area, 10 to 15 Miles
Historical Property Complex
Nearest
Bar Area, 8 Miles
Ski Area, 10 to 15 Miles
Golf Area, 10 to 15 Miles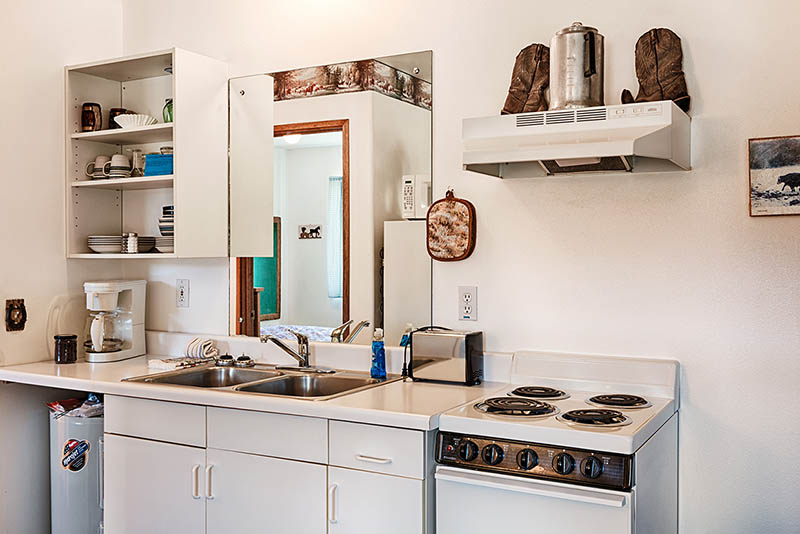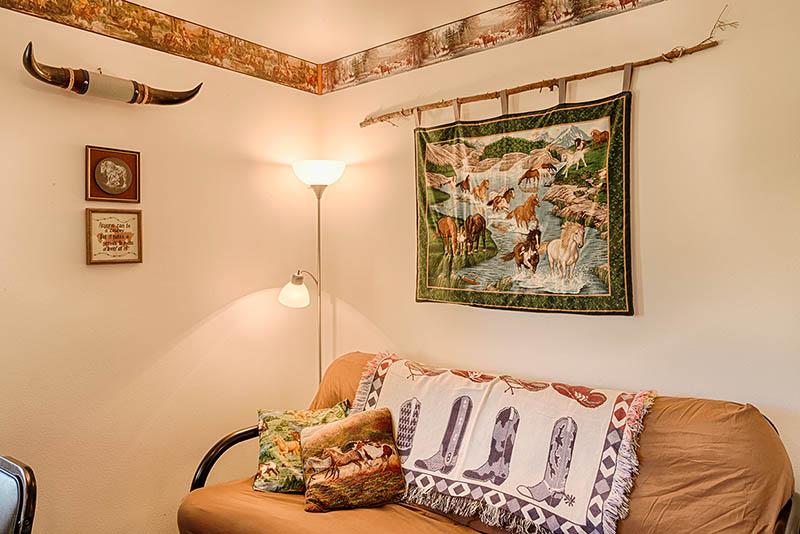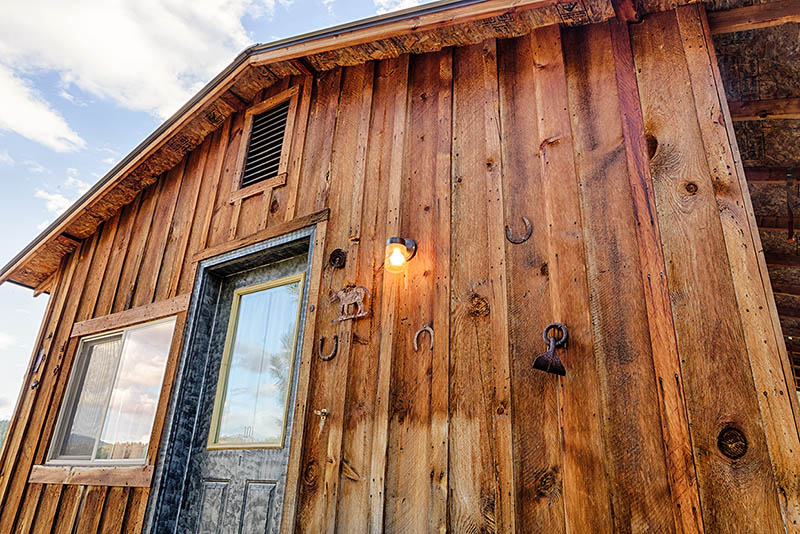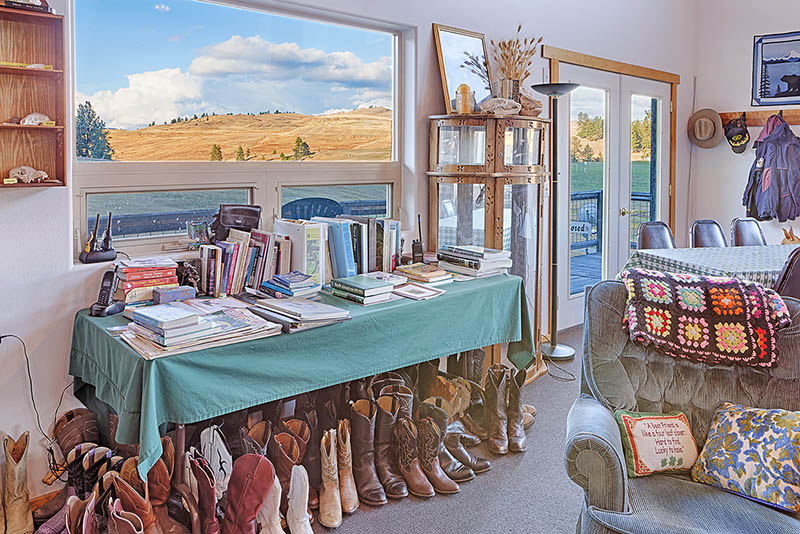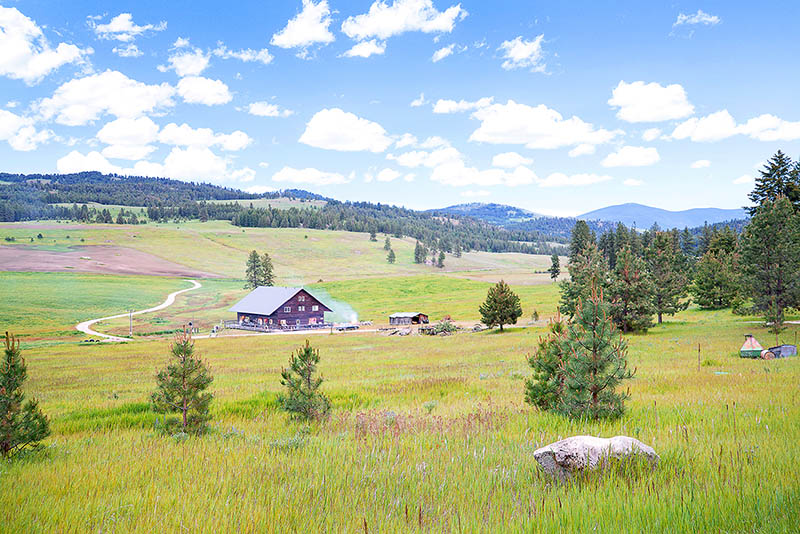 Thanks for everything
Thanks for everything -- I appreciate it more than you know. Until we meet again!!!"
Peaceful-- relaxing and the beautiful surrounding
We had a great stay. Peaceful-- relaxing and the beautiful surrounding made it magical.
We hope to see you both again. P.S. thanks for showing us the horses.
Beautiful place
Thanks for everything. Thea says she won't forget you. You have a beautiful place, We'll be
back:)
Email Manager
Already a member? Click to login
Not a member? Request info below
Say you saw Wrangler Cabin Cabin (1110) on NapoleonCabin.com